Choosing the right Anti Aging Cream for your skin type can be difficult. As we age, it becomes increasingly important to take care of our skin. With so many anti-aging wrinkle creams for women on the market, it can be hard to decide which one would benefit your skin type the most. We are constantly bombarded with ads and product suggestions on what we should be using. But how do you know what's right for you? This guide will provide helpful information on what to look for when choosing the perfect match for you. We'll discuss the different types of Anti Aging Creams, the ingredients they contain, and how to determine which one is best for you. With the right product, you can enjoy smoother, firmer, and younger-looking skin in no time. Shall we get started? Let's break it down.
So What Exactly is an Anti Aging Cream?
An Anti Aging Cream is a simple term used for a moisturizer designed to combat visible signs of aging such as fine lines, wrinkles, and age spots. This type of skin care product is used by people of all ages, but it's especially important for those who are middle-aged and beyond. Once you hit your 30's and 40's, the dreaded signs of aging start showing up on your face, hands, and neck. It's important to address them early in order to prevent things from getting worse. These signs can be reduced and even significantly slowed down with the daily use of an effective Anti Aging Cream. They often provide protection from UV rays, collagen synthesis, and are packed with antioxidants. Even better to start using a good Anti Aging Cream before any visible signs pop up.
How Do I Know What My Skin Type Is?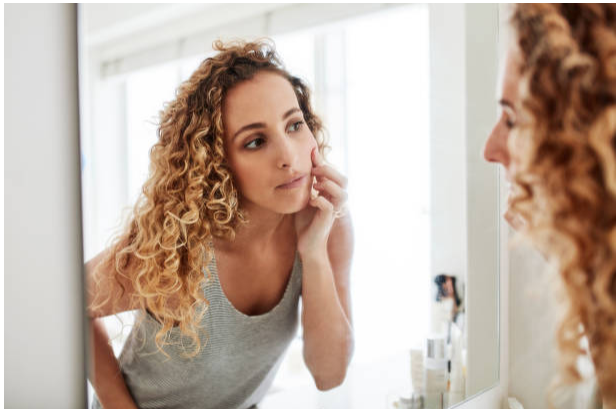 Knowing your skin type is the first step in achieving healthy, glowing skin. This helps you determine the best kind of skin care products to use, as well as the most effective types of treatments and routines to follow. There are several ways to determine your skin type, but here is a basic breakdown. Let's start with dry skin. If your face feels tight right after washing it and has visible wrinkles, you most likely need an anti-aging wrinkle cream. Anti-wrinkle creams are usually formulated for dry skin, although they can also be used for combination skin. Combination skin is a simple way of saying that you are dry in some areas, and oily in other areas. Lifted by Lumiara is a great Anti Aging Cream option for those with dry and combination skin types.
If your skin looks shiny a few hours after applying makeup or you have blemishes such as acne, you most likely have oily skin. It's a common misconception that people with oily skin don't need an Anti Aging Cream because they already have excess oil, however this couldn't be further from the truth. These women still need an anti aging cream for oily skin if they want to prevent and treat visible signs of aging. Glow Face Serum is a great example of an Anti Aging Cream for oily skin because it targets blemishes and wrinkles at the same time.
If your skin gets irritated easily or tends to get red after washing it, then you can consider your skin type to be sensitive. When looking for an Anti Aging Cream for sensitive skin, it's important to look for more gentle, natural ingredients. This is to prevent your skin from looking more irritated when trying to target wrinkles and discoloration. All of Lumiaras skin care products can be used on sensitive skin types, due to the more natural ingredients they contain.
Dermatologists Share Their Insider Tips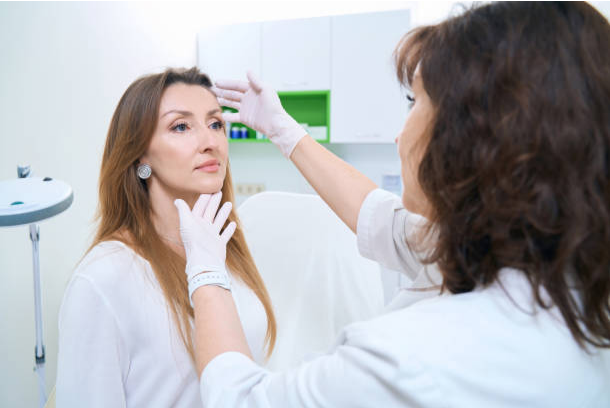 When it comes to your face, always consult the experts. According to the American Academy of Dermatology Association, there are a few key things you can do to make sure you get the most out of your anti-aging wrinkle cream.
Start out with one product. Applying multiple anti-aging products simultaneously can actually irritate the skin, making visible signs of aging more prominent.
Follow instructions. It is important to follow the instructions that come with the product; it may be tempting to apply more product than recommended to try and achieve faster results. However, applying more than the recommended amount of an Anti Aging Cream with active ingredients may cause blocked pores, an uneven complexion, or overly dry skin. Make sure to read the instructions and use the product as suggested.
Allow the product to do its job. A moisturizer may be able to diminish small wrinkles within a few days, but most products need at least six weeks to take effect. It could even take up to three months. Be patient and don't give up on a product to soon.
Lastly, keep applying the product if you want to keep seeing results. Most people tend to stop using a product once they witness positive effects. So if you want it to continue working, keep using it!
What Makes Our Anti Aging Cream Better than Other
Skincare Creams?
It's all about ingredients. Some of the most expensive Anti Aging Creams for women out there actually have sub par ingredients. They are marketed well, packaged nicely, and may even be moisturizing. But many don't deliver actual results. So what makes Lumiara different? It's because of an ingredient called cannibiota, and it's essential for younger looking skin.
What is it exactly? In short, Cannibiota is an ingredient made from anti-aging skin cells derived from the cannabis plant. It's then used to create an extract-one that can reduce wrinkles and increase the radiance of your skin. These stem cells are THC and CBD free and have multiple interesting benefits such as the reduction of emotional wrinkles and fine lines. These studies lasted 28 days and consisted of 60 volunteers ages 22-69. Participants were given a topical cream consisting of 1 and 2.00% Cannibiota or a placebo for the duration of the 28 days. Visually, Cannibiota significantly reduced the frown lines and forehead wrinkles in the participants that were given the real thing. So much so, that 95% said they would purchase the product if the price was suitable.
Conclusion
Choosing the right anti-aging wrinkle cream can be overwhelming, but the right one can make a big difference in your skin. While there are many different creams out there to choose from, the best one for you will depend on your skin. So before trying something new, determine your skin type first. This will make it much easier to narrow down your options and get you glowing in no time!